We're working on some exciting things for 2023!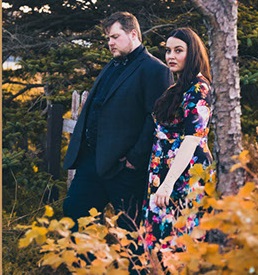 QUOTE THE RAVEN
Quote the Raven, consisting of Jordan Coaker and Kirsten Rodden- Clarke have been preforming together for over a decade. The pair got their start in the small bars and pubs around St. John's and in the past few years have rapidly grown to a household name around Canada and are steadily growing their clout on an international level. The dynamic duo have a harmonious blend that's incomparable; it's like the blending of two voices into one, while their Americana meets east coast songwriting and stage dynamic are irresistibly charming.
Saturday, April 22, 2023 / 7:30pm
PLEASE NOTE:
This is an all ages show; alcohol will be served on the premises; ALL SALES ARE FINAL.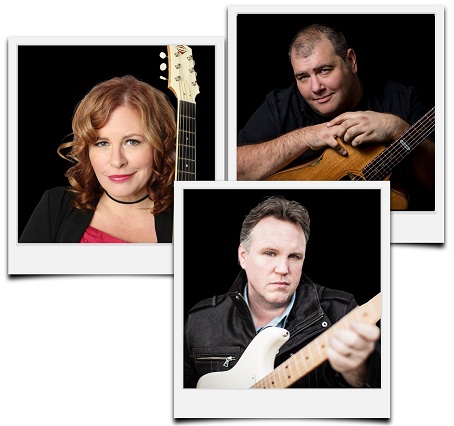 International Roots 'n' Blues Kitchen Party
Suzie Vinnick (CAN), Charlie A'Court (CAN) and Lloyd Spiegel (AUS) invite you to join their Coast to Coast Roots 'n' Blues Kitchen Party for an evening on songs, stories and laughs.
Charlie A'Court: Planted at the crossroads of roots and soul, Charlie A'Court possesses a mighty voice, fierce guitar work and contemporary songwriting that is felt by fans across Canada and beyond. His latest album, When Country Gets the Blues, was nominated for Country Recording of the Year at the 2022 East Coast Music Awards.
Lloyd Spiegel: Blending blues with soul and folk, Australian blues musician Lloyd Spiegel's musical flair is an emotional and visual roller coaster. His masterful command of the guitar, both dynamic and expressive, works in tandem with his powerful, full-bodied vocals to deliver a show full to the brim with dazzling technical wizardry, grounded storytelling and wicked humour. There is no doubt that Spiegel is first and foremost, a performer.
Suzie Vinnick: A Saskatoon native transplanted to the Niagara Region of Ontario, Suzie Vinnick is the proud owner of a gorgeous voice, prodigious guitar and bass chops, and an engagingly candid performance style. Suzie has toured nationaly with Downchild, Stuart McLean's The Vinyl Cafe, the John McDermott Band and she performed for the Canadian Peacekeepers in Bosnia and the Persian Gulf. She was also the voice of Tim Horton's for 5 years. She has just released her seventh solo album entitled "Fall Back Home"
Sunday, May 7, 2023 / 7:30pm
TICKETS ON SALE TUESDAY, FEBRUARY 14
PLEASE NOTE:
This is an all ages show; Alcohol will be served on the premises; ALL SALES ARE FINAL .